Harry Potter
books.
Except that they had different covers.
At that age it was soooo cool and I begged my mom to buy me one, any one, even though I already had them all with the American covers. At that time, only the first three were out, so my choice was obvious:
Prisoner of Azkaban
. It was all different, and British, and it was the first time I realize that the books had been "translated" into American English because some of the sayings weren't the same (but I can't remember which right now because it's at my parents' house). Also, it was actually portable.
Happy Harry Potter Day, y'all.
As much as I love this book, it's really a miserable time for poor Hermione. She's bitten off more than she can chew in terms of schoolwork and her best (and only) friends keep finding reasons to treat her like crap. She doesn't always help herself in this regard (see: Crookshanks) but she really was trying to help Harry with the Firebolt and his gloating upon getting it back was just not necessary. Meanwhile, Harry and Ron are also being dicks to Hagrid by not helping him like they'd promised, until Hagrid's like "hey, you guys are being dicks" and Ron's all "omg, you're right, I will HELP now" and Harry's still all "nah, I don't feel like it." The intricacies of British magical beast law is not nearly dangerous enough for his inquiring mind. But then this happens and it is awesome:
always
save Buckbeak or did he die and then they went back and got him before he died? This part's fun because the way JK writes what they hear as they leave Hagrid's cabin could make it go either way. And also, does Snape not know that Hermione has the Time-Turner? Because I think that the teachers should know that, and probably the Minister too, which should make the reason behind Buckbeak and Sirius's mysterious escapes much more obvious.
Speaking of Snape, can we talk about how, despite acting like a total dick in the Shrieking Shack and later on, he's much less of a dick and much more interested in protecting Harry et al. than Sirius Black? Sirius is downright disturbing, which I get since he was in Azkaban for 12 years and spent the last year in the form of a dog with nobody but a cat to talk to. But still. Sirius does not come off well here. He, for example, chooses to tie up Snape and let his head bang on the ceiling while leaving the shack. Snape, on the other hand, puts Sirius on a stretcher to transport his inert body up to the castle. Despite fully believing Sirius to be a mass murderer, he shows him this modicum of respect. Interesting. And also, he puts himself
between
the children and the werewolf.
maybe he's not so bad,
13-year old me. Also, maybe he should still get the Order of Merlin because he
did
catch Black and it's not his fault that the government and the dementors couldn't hold him. And maybe that would make him less bitter.
For the first time in the series, the novel ends on a bittersweet note. It's not all feasts and permission slips and promises of the Quidditch World Cup. There's also the sad knowledge of the home Harry could have had and the one he has to go back to in its place. There's that realization as you grow up that the split between good and evil isn't so clear (though that will be explored more in-depth later in the series) and that the truth we believe in may not be right. This is the book where Harry grows up and while it makes for better reading, it's also a sad time.
Up next is
Goblet of Fire!
Which means that I can start reading again because we're all on the same page now (literally). See you next week, readalongers!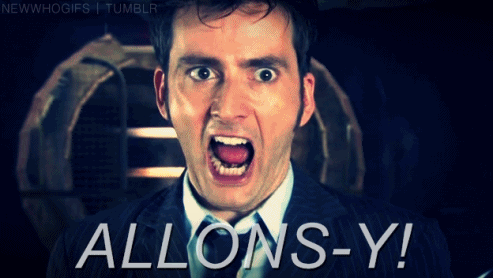 We'll be seeing more of him next week.